In São Paulo, global studio Perkins&Will have completed a impressive residential project that reflects Brazilian modernism and celebrates the exuberant green area that surrounds. The project is situated a close walk from Ibirapuera Park by Oscar Niemeyer.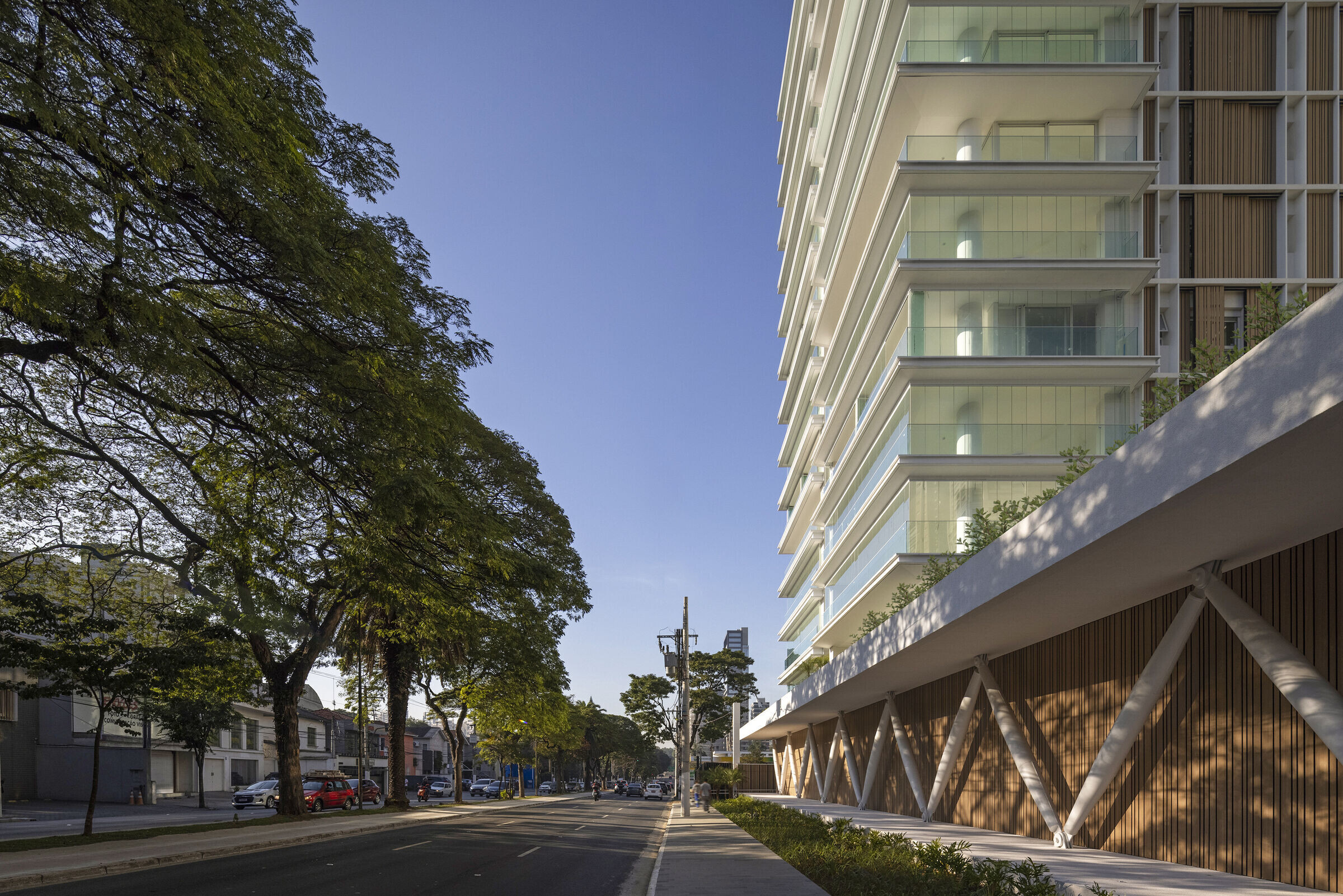 Completed in 1954, the park remains one of the city's most celebrated destinations and an icon of modern architecture. Throughout the project, the aesthetics of Oscar Ibirapuera guide a reinterpretation of elements recognized as hallmarks of Brazilian modernism, such as roof supported only by columns, organic shapes, and brise-soleil on facades.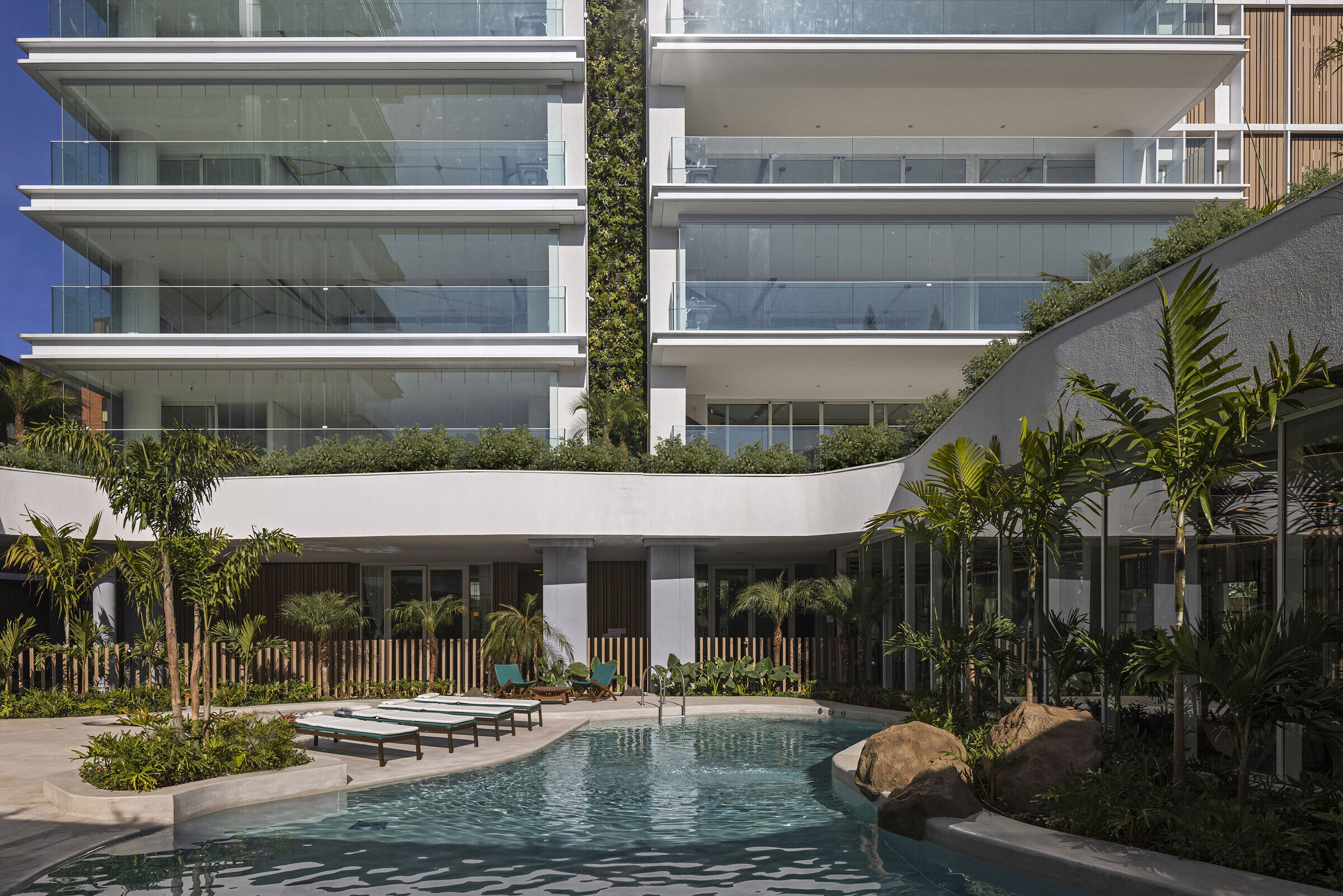 The projects includes apartments of 182 m2, 227 m2, or 233 m2 wit three or four bedrooms. Floor plans were designed to include 9-meters free of pillars, resulting in clear, sweeping views of Ibirapuera Park.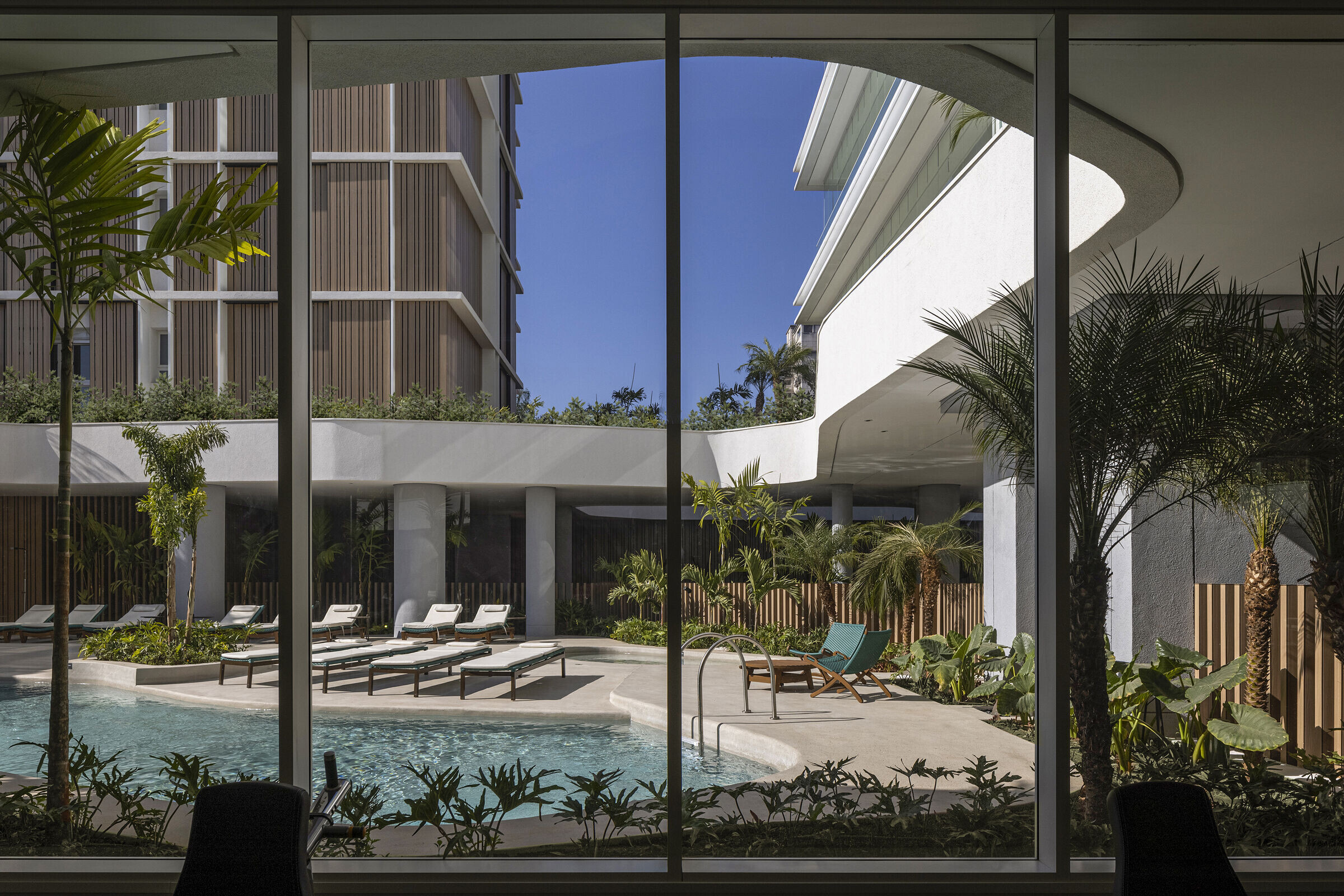 Project amenities include a party room with double-height ceilings, outdoor and indoor pools, solarium, dry and wet saunas, spa, fitness room, pilates room, playground, play room, game room and areas for bike storage. Interior common areas were designed by Fernanda Marques and the surrounding landscape design by Benedito Abbud, including vertical gardens on the façades of the balconies, features native tropical species.
A marquee winding through the development's common areas makes direct reference to the Niemeyer designed marquee within Ibirapuera Park with a generous walkway fully open to the environment on its sides.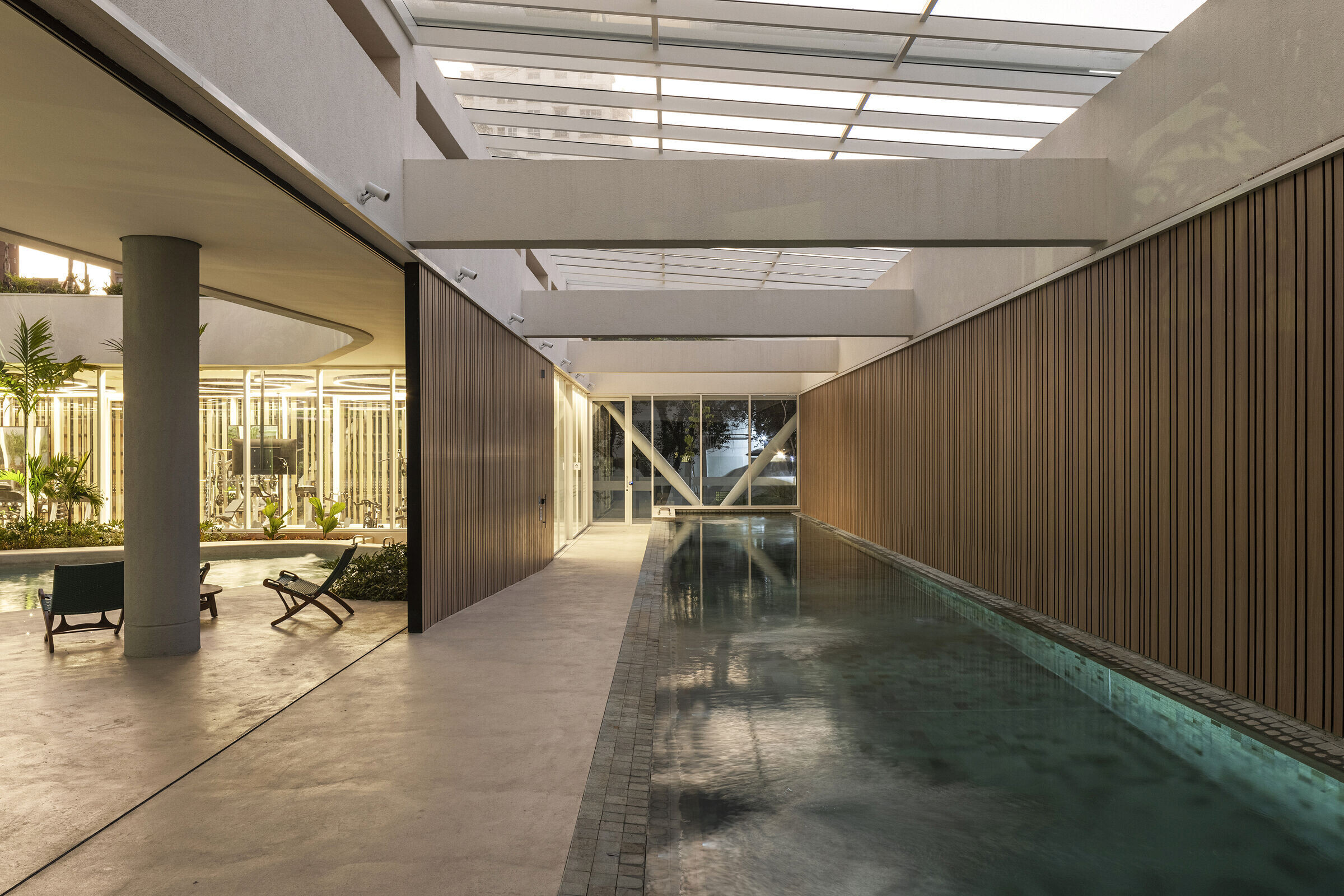 Cladding the facades, moveable brises-soleil made of beveled wood panels offer in addition to visual interest and texture a contemporary reinterpretation of features used widely in Brazilian modernism as an environmental response to sunlight. These panels appear on the ground floor as a finishing of the walls, contrasting with a white metallic lattice with geometric pattern.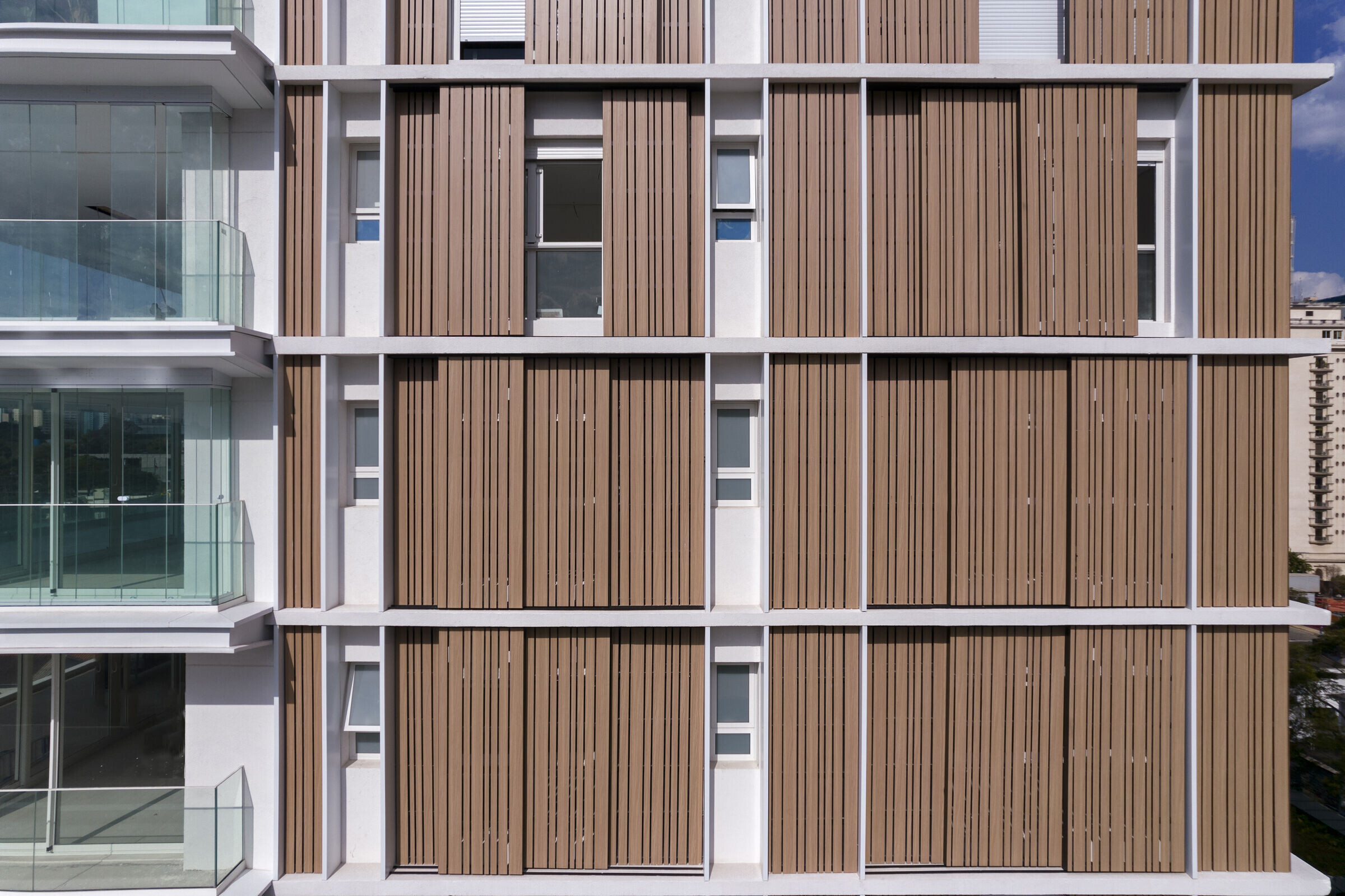 Reconciling the innovation that high-end residential project demands with the legacy of the city's most beautiful green area and modernist architectural history, Oscar Ibirapuera navigates a fine path with modernist architectural tradition at its core.